Swinford Agricultural Show Launch 2018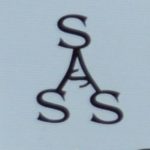 The launch of this years Agricultural Show will take place this Thursday night 9th of August at 9pm in the Gateway Hotel Swinford. Celebrating 30 years of Swinford Show, this years show schedule will be available on the night. All welcome, please share, thanks.
The 30th Swinford Agricultural Show day takes place on Sunday the 2nd of September this year. The show will be held on Heeran's farm on the Kiltimagh Rd. Our Show office has moved to a new location this year, next door to the Chinese restaurant on lower main st. The show office will be open from the 27th of August, the week before show day. The show schedule and entry forms will also be available to download from the website here.