Thank You To Our 2017 Financial Sponsors
The Swinford Agricultural Show committee wish to sincerely thank our 2017 Financial Sponsors
(listed below) for their generosity which contributed to the success of the Show. Thank you also to
the many businesses, who provided very generous vouchers, donated spot prizes, products and
assisted with our fundraising throughout the year especially, The Gateway Hotel, The Davy Family,
and Tesco for the use of their premises. We also sincerely thank the Heeran Family who provide us
with the venue for the show and also Cathal Kelly (Gateway Hotel) for our meetings and his
generous hospitality. Thanks to O'Hara's Bakery and Kennedys Londis for their contribution to our
catering needs on show day. Thank you also to the many people who give of their time voluntary
throughout the year and on show day to support the show. We hope you all enjoyed the day and
that 2018, which is our 30th Show will grow even bigger with the help of the local community. New
Sponsors and helpers for 2018 Show always welcome. If you would like to sponsor the 2018 show
please contact any of the committee or visit our website at www.swinfordagrishow.com . This year,
the show will be held a week later than usual on a Sunday, we have changed our Showday to
SUNDAY the 26th August 2018, please support.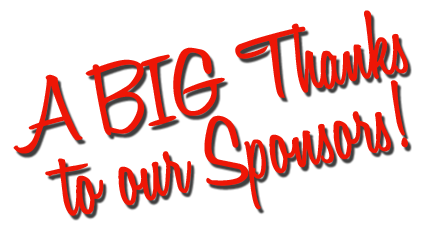 Financial Sponsors:
Mayo County Council
Progressive Genetics (local Agent Martin Regan)
Bill Durkan, Bohola
Moore's, The Square, Swinford
Dr Francis Rowley, Swinford
OBrien Tractors, Bohola
Brendan Mullaney Veterinary Surgeon
John Nolan JN Car Sales, Killasser
Bank of Ireland, Swinford
FBD Insurance Plc, Castlebar
Vincent Roughneen Accountant, Swinford
Tower Hardware, Swinford
MD Roof Services Ltd., Chapel St., Swinford
Charolais Cattle Society
Wills Brothers Ltd., Straid, Foxford
Angus Cattle Society
Mayo Sligo Co-Operative Livestock Mart, Ballina
Michael Keane & Sons Cattle Haulier, Charlestown
Joe Lyons, 'Carrabawn Charolais Herd', Swinford
Tom and Eoin Gilligan, Barrackland Belgian Blues, Manulla.
Vincent Callaghan, Charolais Herd, Swinford
Western Simmental Cattle Society
Michael Oliver, Scanning Services, Swinford
O'Connell's Medical Hall, Main St, Swinford
FG Phelan Solicitors, Swinford
Seamus Boland, Bolands Bar, Bridge St., Swinford
Brendan Mulroy, Mulroy and Sons, Farm Machinery, Bohola
Pat O'Connor & Sons Solicitors, Market St. Swinford
Grady Joinery, Charlestown
Allied Irish Bank, Swinford
Paul Darcy Veterinary Surgeon
Baxter Healthcare, S.A. Moneen Road, Castlebar
Justin Lee UK
Michael Gallagher Aclare
John Joe O'Neill Plumbing Heating Contractor, Swinford
Treanlaur Catering, Midfield swinford (Sean Jullian)
Kevin Connolly VW Ballina
Mary Murphy (Hot Dogs Salon)
Matt Duggan, Auctioneer Butcher, Swinford
Joe Mellett, Mellett's Emporium, Market St, Swinford
Blue Thunder Restaurant, Main S.t Swinford
Dr Tim Glavey, Swinford
IFA Mayo Executive
Harrington Concrete & Quarries, Kilkelly
Culmore Training & Trekking Centre, (Sandra Conlon)
Western People, Ballina
Carmel Café, Swinford
Ronan Bar, Bekan Claremorris
Padraic Lynskey, Meelick, Swinford
Irish Limousin Society
Michael Mc Hale, Straide, Foxford
Rónan Gallagher, Vet. Surgeon, Prostar Genetics
Maureen Murphy, Killasser
John Brady Simmental Cattle Herd, Rabawn, swinford
Dr Diarmaid Mc Loughlin, Circular Rd., Swinford
Billy Moran Butcher, Swinford
Michael Armstrong Vet / Windfarm Kiltimagh
ODonnells 'Totalhealth' Pharmacy, Swinford
Tony Lynskey( Bus Hire), Swinford
McNeela's Windows & Doors, Cloonlumney, Swinford
Tom & Chris Meehan Pedigree Simmental Herd
Michael & Patsy Rowley, Dublin Road, Swinford
Western Farming Co-Op. Balla
Bernard O Brien TAXI, Swinford
Colpid Hair Design, Dublin Rd., Swinford
Michael Duffy Tyre, Culmore, Swinford
Sheepwalk Bar, Swinford
MACE Sean And Angela Gavaghan, Swinford
Lavins Drapery, Market Street, Swinford
O'Hara's Carpets, Kilkelly Road, Swinford
Caroline Gordon, FCCA CPA Accountant and Auditor Swinford
Marian Harraghy 'Wavelenghts' Hair Salon, Main Street, Swinford
Liam Campbell 'The Lounge' Main Street Swinford
Swinford District Credit Union, Main Street
Bridie & Eddie Molloy, Swinford
Stanley Black, Co Sligo
Shane and Rita Campbell, 'The Whitehouse' Swinford
Mary Conway, Aclare
Gerry Lennahan (Rathlea Limousin)
Angela Clarke, Carrabawn, Swinford
Jonathan Doyle, Weedlicking and Quad Spraying, Bohola
Sean Walsh S&S Poultry
Andy Madden Butcher, Main Street, Swinford
Liam & Maureen Kavanagh
Raffle Prizes Sponsored by: Bill Durkan Bohola, Corrib Oil Swinford, Gateway Hotel.
Vouchers and Other: Progressive Genetics, Aurivo, Growvite Product, Corrib Oil, Katriona Mc Hale
Veterinary Surgeon, J & E Hughes Oil Darragh Ruane, His N Hers Haird Salon, Gills Ballina, Gerry
Joyce (Hoof Care), Michael Phillips AI WWS, Joan Gallagher Flower Cabin, Twin Tree Hotel Ballina
(GYM), SunFlower Salon, Park Hotel Kiltimagh, Bayleaf Restaurant Castlebar, Tara Café Castlebar,
Foxford Woollen Mills, Mount Falcon Ballina, Mooneen Garden Centre, Web Design / Photography –
Michael Maye.